It's the best way to unleash your inner athlete!
We're accountants, salespeople, mechanics, programmers, and everything else. But deep inside, we're athletes. CrossFit Bullseye in Grand Prairie TX is the place where we learn to #TargetYourInnerAthlete and become something more than just an every-day joe. We train the whole person for life's uncertainties.
Let CrossFit Bullseye in Grand Prairie TX help you unleash your physical potential and show you that you can do and be more than you ever imagined.
Our WODs (Workouts of the Day) help you avoid routine and destroy the mediocracy that plagues standard workout disasters. We will teach you to push yourself to the next level, to find the drive to achieve more than you ever thought possible. Our coaches will fuel your leap from adequacy into superb physical condition.
Military, first responders and STUDENTS get an additional 10% off.
(Discounts are non-combinable. Only greatest discount applies per person.)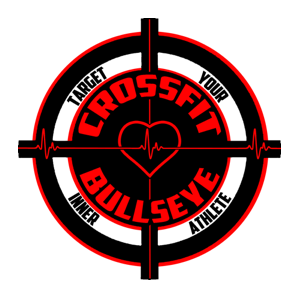 /////////////////////////
CrossFit Bullseye
Grand Prairie, TX
United States
214-531-3404